Auto Loans vs. Honda Leases | What's the Difference?
If You're Unsure About Whether You'd Like to Lease or Buy With a Loan, Check Out the Advantages to Each Below: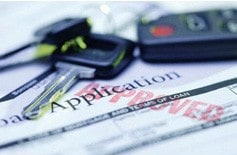 Not everyone takes the same path to the driver's seat of that new Honda; some folks from Farmington Hills prefer leasing their Honda Accord, Civic, HR-V, CR-V, Odyssey, or Ridgeline, while others would rather buy with a loan. Neither one is inherently better than the other, it really just matters what you want out of your personal Honda ownership experience. In the section below, we're going to explore some advantages to each, so you can see which one would work best for your unique financial situation.
Benefits, Advantages, & Drawbacks of Leasing or Buying a New Honda Model: