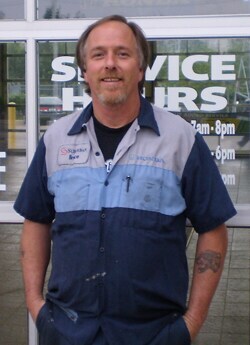 When you have a automotive question, why not ask a certified automotive master technician?
My name is Bruce Belcher, and I'm your Personal Service Technician. Talk to me to get those questions answered about the performance and operation of your vehicle.
Just use the form to the left to email me directly. I will get back to you as soon as possible!
A little about me:
Working on Honda's for 25 years
Honda Master Certified
Worked for Suburban for 11 years
I enjoy restoring older cars in my spare time