Keep Your Car Running Smoothly With an Oil Change at Suburban Honda
Oil changes are an important part of keeping your car in great shape. It's important to schedule regular oil changes to make sure your engine keeps running smoothly so you can enjoy a great ride for many more miles. At Suburban Honda, we would be happy to help with that.
Your engine needs oil to protect it from heat and friction, so it can run smoothly. Over time, oil can start to break down and lose its protective properties; that's why it's important to have your oil changed regularly. Some mechanics recommend changing your oil every 3,000-5,000 miles, but it really depends on your vehicle. Check your owner's manual for the factory-recommended oil change schedule for your car  or talk to your mechanic to see what he or she recommends for your vehicle.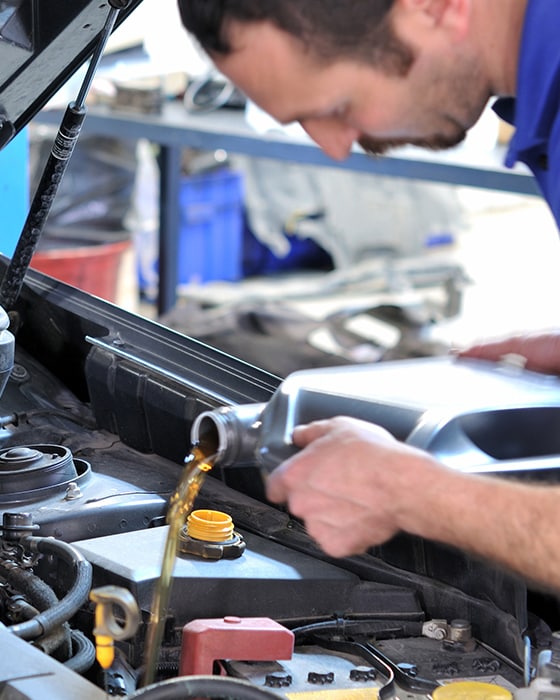 At our service center, we would be happy to change your oil for you. We have a top-notch service facility and a team of skilled technicians who have years of experience. We know the best practices and use high-quality tools and materials to change your oil, so you can trust that your car is getting quality care. When you have your auto service completed at our dealership, you can feel confident that your car is getting the kind of care it needs to stay in great shape.
When your car is ready for an oil change, be sure to make an appointment at our Farmington, MI service center. We will gladly take care of it for you so your car can keep running smoothly and you can get back out on the road with confidence. Don't forget to check out our service specials to see if there is an opportunity to get a great deal on your next oil change or other auto service, repair, or maintenance. .

Oil Change Question? We are here to help